This post contains affiliate links. This means if you make a purchase through a link I provide that I may be compensated. This does not change the price for you and I only recommend products and services that I believe in and trust.
After telling your family that you don't want anyone to buy your kid's gifts anymore they will probably go on to ask what alternatives they are allowed to get.
Gift-giving can be fun and it's a way that many people show love, so taking that away from them would be hard. Giving them alternatives lets them still show love in their own way and also gets you out of having to deal with the overwhelm and clutter that comes out of getting too many gifts.
Experience Gifts
Experience gifts can be anything! They can be classes, events, shows, or activities.
Painting Class
Pottery Class
Horseback Riding
Musicals
Play
A Movie Date
Trampoline Park
Amusement Park
Swimming Lessons
Dance or Gymnastic Lessons
Karate
Sporting Events Tickets
Ice Skating
Zip lining
Memberships
Membership gifts are an awesome alternative to physical gifts because they are a gift that keeps on giving all year long.
Zoo
Aquarium
Children's Museum
Theme Park
Trampoline Park
Local Attractions
Botanical Gardens
Science Museums
Consumables and Personal Care
These are things that you kids are going to use anyways.
Hair Care
Bathing Items
Bath Bombs
Bath Crayons
Nail Polish
Foods
Creative Gifts
Technically these would be physical items but I think they are okay since they are hands-on, creative kinds of gifts. These would be things like art sets, or something that your child can create with.
We Craft Box
We Craft Box delivers a stress-free creative experience to your family's doorstep every month! With 2-3 prepared crafts, unique theme and story, easy-to-follow photo directions and all the materials needed that can be shared between 2 children we are empowering busy families to easily unplug from the screen and connect through creativity! Give the gift of creativity – after all, with we craft box, it's the gift that helps families craft connect, and created together.
Orange Art Box
Orange Art Box is a fun Art Subscription Box for Kids. Our boxes are packed with art supplies, project ideas, and tons of inspiration. We recommend for ages 5-10 and have many families that share a box.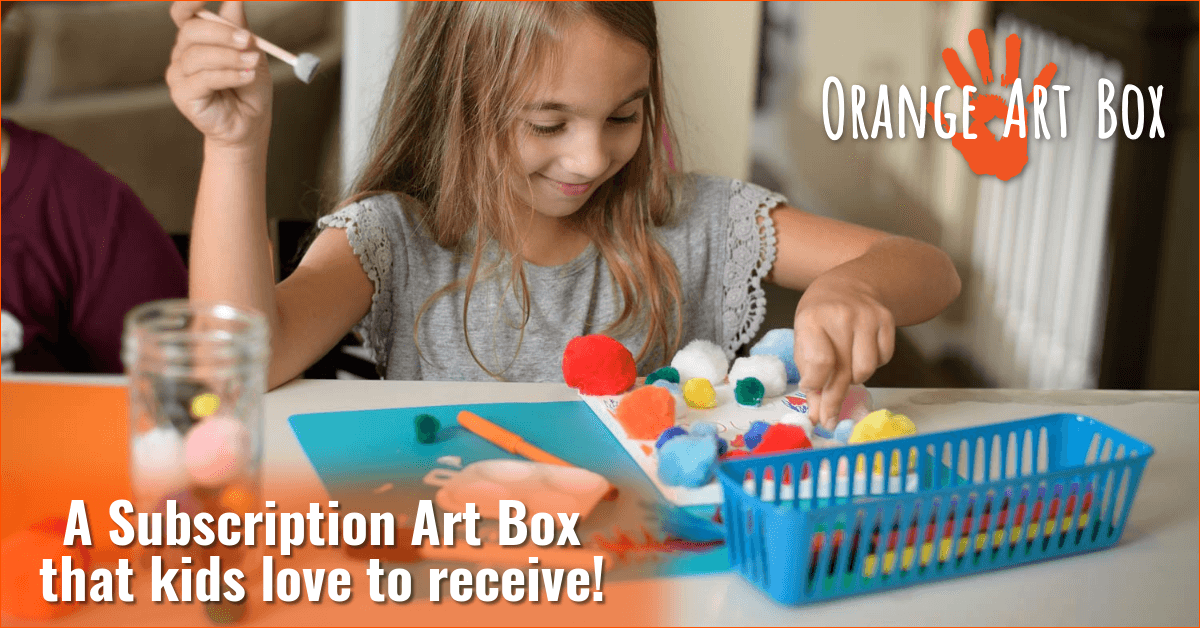 Subscription boxes
I'm a sucker for subscription boxes. I really just love getting surprises in the mail.
Baketivity Subscription Box
Baketivity is a baking subscription box for kids, it includes all pre-measured ingredients, clear step by step illustrated instructions, and various educational lessons.
In today's days with technology increasing and kids are becoming more and more addicted to their phones, video games, and television while spending less and less time interacting and enjoying quality family time. The goal behind Baketivity is to give parents a way to connect and spend more time interacting with their kids.
Owl Post Books
Owl Post Books is a fun and interactive monthly book subscription for children! They have Imagination Boxes and Book of the Month Subscriptions for ages 0-3, 4-7, 8-11, and YA. They also provide YA Artist and Writer subscriptions for teenagers.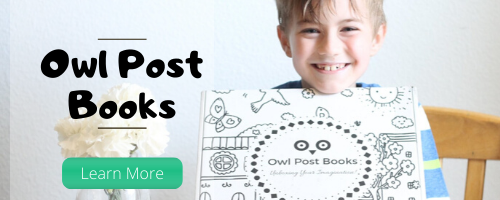 Bookaroo Box
Bookroo's mission is to enable and empower parents to build their children's book collections in an affordable and exciting way through curated monthly book deliveries. They believe in the power and impact of the written word in the life of a child, and believe it's never too early to start reading to children! Book boxes are geared for ages 0-10.
Magazine Subscriptions
I don't really see many people requesting magazine subscriptions anymore but I loved these as a kid! Printed media is much better for children to consume then digital media so a magazine subscription might be perfect for kids who are old enough to read. Plus kids magazines are so inexpensive!
Want Even More Alternative Gift Ideas?
Sign up for our Newsletter
Get weekly tips on simplifying your life, everything from parenting to mental health! The KIDS CLUTTER BUNDLE is our FREE GIFT to get you started simplifying today!
Kids Clutter Bundle Includes:
Ditching the Toys - Guide & Checklist

Kids Paper Clutter - Getting Organized

Minimal Kids Wardrobe - Staples & Favorites
Hidden Content
Pin For Later