I love giving subscription boxes as gifts for birthdays and Christmas! It's a gift that keeps on giving month after month.
An added bonus is I consider these to be a clutter-free, minimalist type of gift. I hate the idea of buying a meaningless gift that will add to the clutter and overwhelm that is typical in most households where young children live.
Below you will find a few of my favorite subscription boxes for kids. This post contains affiliate links. This means if you make a purchase through a link I provide that I may be compensated. This does not change the price for you and I only recommend products and services that I believe in and trust.
Book Subscription Boxes
Epic! Is probably my favorite "subscription" service because it is entirely digital. Now I LOVE books and I think for the most part they should be read in paper form. There is science behind this idea but I won't bore you with that here.
However, I think Epic is a great option for giving you kids something to do when you can't cart around a bunch of books! Traveling, Airports, maybe even at church if that's your thing. It's a great non clutter gift for toddlers, young children and even tweens.
In my house, we try to be as screen-free as possible BUT if I am going to give screen time you better believe I'm going to give them Epic! To use instead of just mindless scrolling on YouTubeKids or some random, pointless game.
Epic! Has a HUGE library of over 40,000 children's books. They offer bilingual books, read-to-me, chapter books, and more.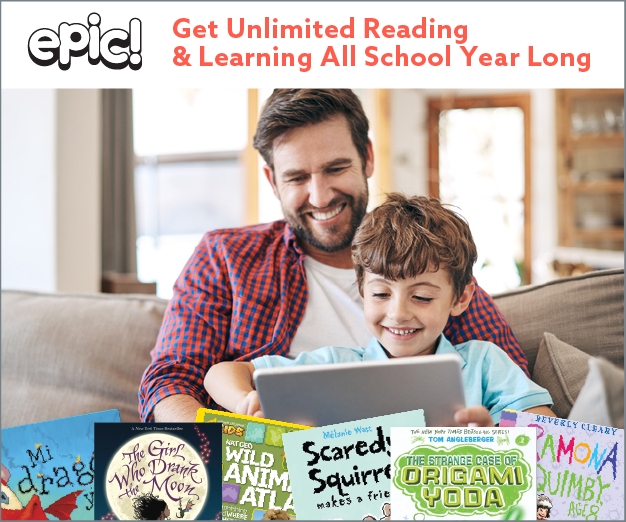 As a parent, you have the ability to "assign" books to your children's account. I like to do this for holiday titles so they have access to all the Christmas or Halloween or whatever occasion.
The best part is Epic! Offers a 30-day FREE trial! I can promise you won't be disappointed to give this gift! It is one of my favorite gifts to give year-round, but especially at Christmas.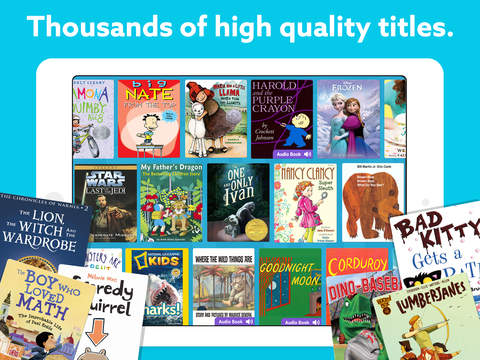 Owl Post Books is a fun and interactive monthly book subscription for children!
They have Imagination Boxes and Book of the Month Subscriptions for ages:
Owl Books also provides YA Artist and Writer subscriptions for teenagers.
Owl Post has two different services. 
One book each month in a colorful poly mailer for ages 0-YA.  You can choose month-to-month or up to 12-month subscriptions.
Imagination Box which is 3 brand new books, a craft or toy, and an interactive box each month for ages 0-11.  You can choose month to month or up to 12-month subscriptions on this one.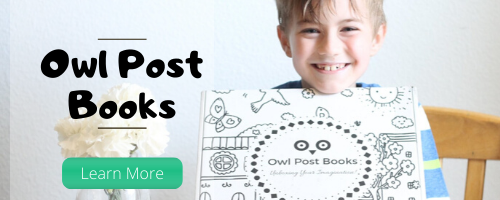 Bookroo's mission is to enable and empower parents to build their children's book collections in an affordable and exciting way through curated monthly book deliveries. They believe in the power and impact of the written word in the life of a child, and believe it's never too early to start reading to children!
Book boxes are geared for ages 0-10 and subscriptions are either month to month or 3, 6, 9, and 12 months.
Their board books are perfect for newborns or toddlers ages 0-3, picture books for children up to age 6, and chapter books for ages 7-10.
Cooking and Baking Subscription Box
Baketivity is a baking subscription box for kids, it includes all pre-measured ingredients, clear step by step illustrated instructions, and various educational lessons.
The goal is to give parents a way to connect and spend more time interacting with their kids. In today's days with technology increasing and kids are becoming more and more addicted to their phones, video games, and television while spending less and less time interacting and enjoying quality family time.
They offer individual boxes, month-to-month subscriptions, or subscriptions for 3, 6, 9, and 12 months.
Grow and Make was founded to inspire people to use their hands to create. They invite their customers to live a more sustainable, simple, and fulfilling life – just by growing and making more of what they consume.
While they offer lots of different kits (I've tried the Grow your Own Tea Kit myself) the
They are a monthly snack box subscription service that helps you discover delicious, better-for-you snacks.
For every box sent, a meal is donated to families in need through their partnership with Feeding America.
This would be a great gift for a preteen or teenager!
Craft Subscription Box
Green Kid Crafts delights tens of thousands of kids around the world each month with fun, creative and eco-friendly craft and STEM activities (science, technology, engineering, and mathematics). .
Every month's Discovery Box is packed with up to 6 unique and engaging activity kits designed to foster a child's creativity and confidence.
Each month brings a new theme; past themes have included:
Mad Scientist
Nocturnal Animals
Around the World
Outer Space
Feathered Friends.
Orange Art Box is a fun Art Subscription Box for Kids. Their boxes are packed with art supplies, project ideas, and tons of inspiration.
These kits recommend for ages 5-10 and a single box can be shared by more than one child.
This would be a great option for a sibling gift.
We Craft Box delivers a stress-free creative experience.  Each box comes with:
2-3 prepared crafts
unique theme and story
easy-to-follow photo directions
all the materials needed that can be shared between 2 children. 
Perfect for families!
Unique Subscription Boxes
Little Global Citizens brings your child on amazing adventures around the globe, from the comfort of your home. It brings a new country and culture to life in each box through exciting screen-free crafts, hands-on games, educational activities, books, and recipes.
All supplies conveniently delivered to your home. Perfect for kids ages 4-10yrs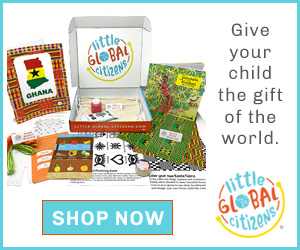 The Play Kits are a subscription toy service that starts at the baby's right age, delivering playtime essentials and guidance every other month.
Using sustainably sourced wood and organic cotton fabrics, they are 100% baby safe!
They offer both a pay-as-you-go and a prepaid payment options
The products in each Bluum box are chosen by a team of moms that speak to more than 500 brands, attend trade shows, and scour social media to find the latest new products. The same moms then curate the product selection.
The age range begins with their pregnancy line where products are covering the life of a soon-to-be mom and a few items for the growing child.
The baby line covers monthly boxes from newborn to 12 months.
Toddlers range from 13 to 36 months.
Pre-K and preschool boxes for children all the way up to 5 years and beyond.
Sensory TheraPLAY Box
Sensory TheraPLAY Box is a sensory toy subscription box designed for children on the autism spectrum. A licensed occupational therapist carefully selects the toys and items which go into the boxes each month.
Pipsticks, is a subscription sticker club.
Stickers + snail mail = LOVE.
They offer 2 size packages for children, the regular size which includes 15 sticker sheets plus extra goodies or the mini which offers 7 sheets.  They also offer a subscription for Pros or adults. 
You can order a month-to-month, 3, 6, 9, or 12-month subscription.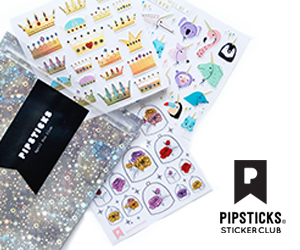 What Subscription Box is your Favorite?
Any of these boxes would make a wonderful gift for any child in your life. I love subscription boxes because A) getting mail is always fun and B) generally they are an activity or something useful, not just a random crappy, gift that is going to take up stace in someones home.
Are you giving subscriptions as gifts this year?